Sermons
We currently livestream on our Facebook page on Sunday mornings at 9am & 11:15am for our regular worship services, and Thursday mornings at 10am for Bible study. We stream most special seasonal worship services. Celebration of Life and wedding services that are held at St John UMC are only filmed & streamed at the family's request.
If the livestream video does not show below, click here.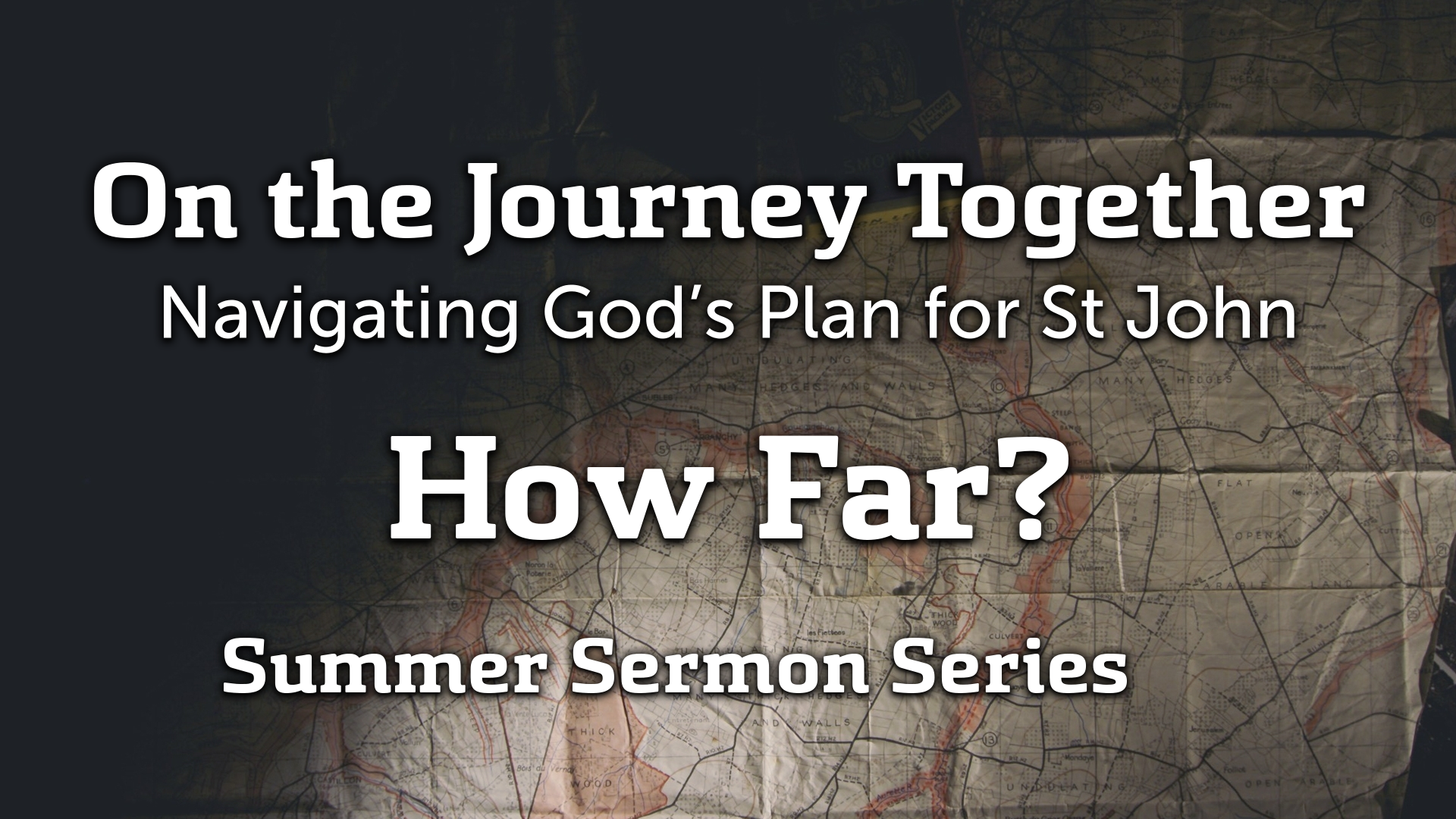 WEEK 1: JUNE 16, 2019
THEME: OUR MISSION
MESSAGE TITLE: "How Far?"
SPEAKER: Rick Williams
WEEK 2: JUNE 23, 2019
THEME: ST. JOHN KINGDOM VALUES
MESSAGE TITLE: What is really important?
SPEAKERS: Rick Williams & Marisa Porter
WEEK 3: JUNE 30, 2019
THEME: OUR VISION, GOD'S STEPS
MESSAGE TITLE: "World Changers?"
SPEAKERS: Rick Williams & Ian Porter
WEEK 4: JULY 7, 2019 (COMMUNION SUNDAY)
THEME: BELIEVE: WHERE IT ALL BEGINS
MESSAGE TITLE: "What's New?"
SPEAKERS: Rick Williams & DeAnna Prather
WEEK 5: JULY 14, 2019
THEME: BELONG & BUILD: HELP FOR THE JOURNEY
MESSAGE TITLE: "How are foundations truly built?"
SPEAKERS: Rick Williams, Ian Porter, & DeAnna Prather
WEEK 6: JULY 21, 2019
THEME: BLESS: LIVING OUTSIDE OUR WALLS
MESSAGE TITLE: "What are the gifts for, really?"
SPEAKER: Rick Williams, Rev. Dallas Beck, & Judy Reich
WEEK 7: JULY 28, 2019
THEME: OUR MISSION: "WON'T YOU BE MY NEIGHBOR?"
MESSAGE TITLE: "How Far?" (Revisited)
SPEAKER: Rick Williams & the VBS team