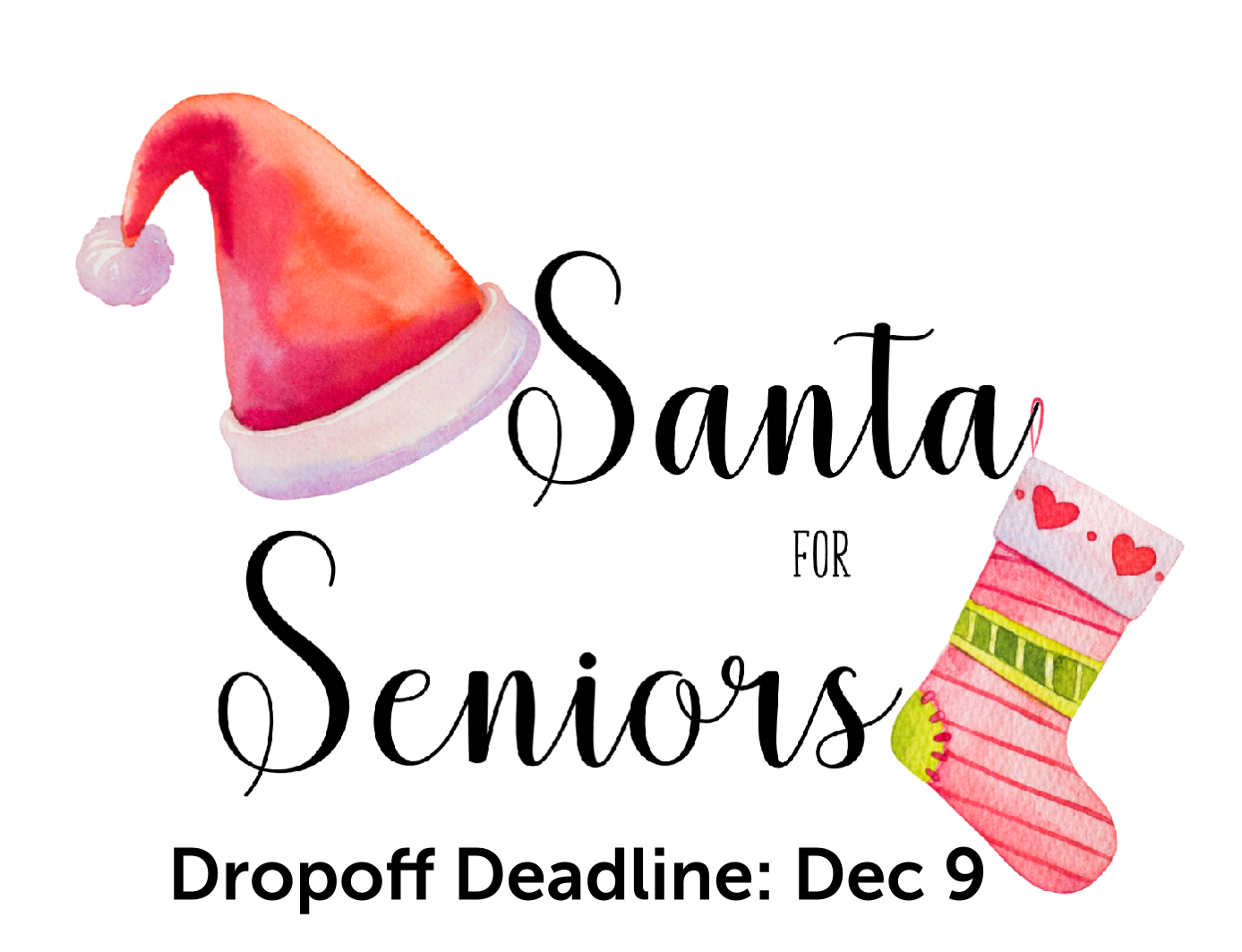 Blankets/Throws
Socks/ socks w/ grippers
Magnifying Glass
Large print playing cards, crossword puzzles, seek and find.
Book light
Jar opener
Grabber (for out of reach items)
Magazines/Books
Hygiene products - body wash, lotion, lip balm, deodorant,
Kitchen/Bath towels
Nightlights
Paper/Pad/Pens/Pencils
Flashlight w/ Batteries
Kleenex
Cups w/ lids/straws
Pill dispenser
All occasion cards w/ stamps
Umbrella
The above items are only suggestions, use your imagination. Please NO perishable items, cash or gift cards!
Please include a card with words of encouragement and your name. If you plan to donate money a card will be put in the bags with your name on it.