New Year's Prayers
BELIEVE
Billy Graham's Saturday Evening Post Prayer
This prayer from Billy Graham, written for The Saturday Evening Post in 2008, is just as relevant more than a decade later.
Our Father and our God, as we stand at the beginning of this new year we confess our need of Your presence and Your guidance as we face the future.
We each have our hopes and expectations for the year that is ahead of us—but You alone know what it holds for us, and only You can give us the strength and the wisdom we will need to meet its challenges. So help us to humbly put our hands into Your hand, and to trust You and to seek Your will for our lives during this coming year.
In the midst of life's uncertainties in the days ahead, assure us of the certainty of Your unchanging love.
In the midst of life's inevitable disappointments and heartaches, help us to turn to You for the stability and comfort we will need.
In the midst of life's temptations and the pull of our stubborn self-will, help us not to lose our way but to have the courage to do what is right in Your sight, regardless of the cost.
And in the midst of our daily preoccupations and pursuits, open our eyes to the sorrows and injustices of our hurting world, and help us to respond with compassion and sacrifice to those who are friendless and in need. May our constant prayer be that of the ancient Psalmist: "Teach me, O Lord, to follow your decrees; then I will keep them to the end" (Psalm 119:33).
We pray for our nation and its leaders during these difficult times, and for all those who are seeking to bring peace and justice to our dangerous and troubled world. We pray especially for Your protection on all those who serve in our armed forces, and we thank You for their commitment to defend our freedoms, even at the cost of their own lives. Be with their families also, and assure them of Your love and concern for them.
Bring our divided nation together, and give us a greater vision of what You would have us to be. Your Word reminds us that "Blessed is the nation whose God is the Lord" (Psalm 33:12).
As we look back over this past year we thank You for Your goodness to us—far beyond what we have deserved. May we never presume on Your past goodness or forget all Your mercies to us, but may they instead lead us to repentance, and to a new commitment to make You the foundation and center of our lives this year.
And so, our Father, we thank You for the promise and hope of this new year, and we look forward to it with expectancy and faith. This I ask in the name of our Lord and Savior, who by His death and resurrection has given us hope both for this world and the world to come.
Amen.
https://billygraham.org/story/billy-grahams-prayer-for-the-new-year-4/
Look Up
Ever wonder where God is in our world? Sometimes we have to stop looking at the world and just look up . . .
Look up & talk to your Father while you listen to this song.
UMC Prayer for the New Year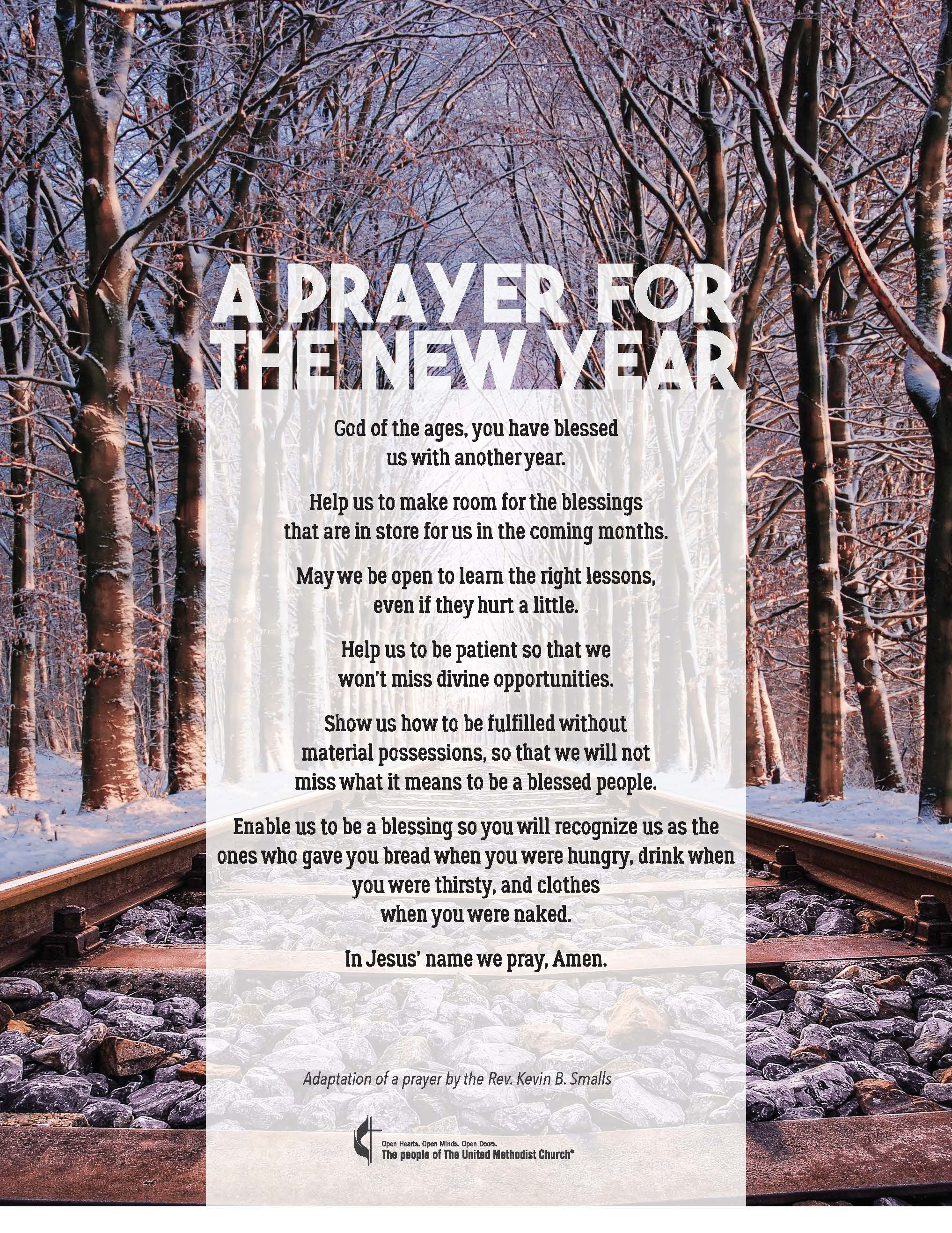 Provision for the Coming Year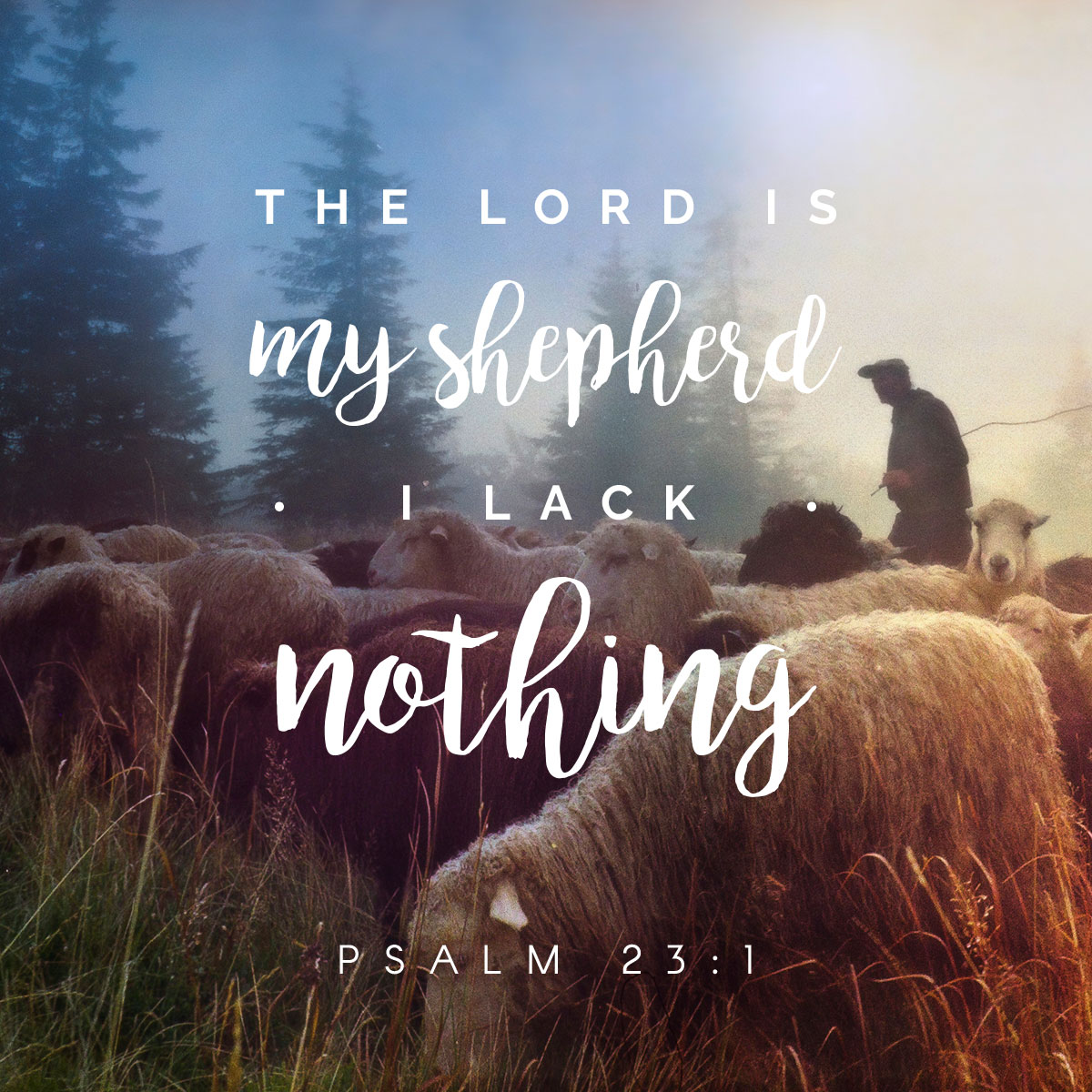 Dear God,
We thank you that no situation is too far out of your control to provide. For you are Jehovah-Jireh, the God who provides. We thank you that you own it all, and hold everything in your hands. We thank you that you know our needs before we even ask, before we even come to you. You're aware of all that concerns us, and you have a plan. You hold the provision, you have the solution. You alone can move mountains to make a way for your children. We ask for your answer, in your timing, in your plan, to be given for every need that weighs our hearts down. Forgive us for doubting you, for worrying, and for trying so hard to work everything out on our own.
Help us to trust you more, help us in our unbelief. We choose to recognize and to believe that you are Able to accomplish far more, to do far greater, than we even thought possible. We thank you in advance for your miracles, for paving out pathways, for your provision for those who love you. Thank you for the abundance of blessing and goodness you have already stored up. We trust you this day, and every day, and are so grateful for your Power and joy that fills our lives. Thank you for teaching us to be content in all circumstances, we love you Lord, we're leaning on you, Amen.
https://www.crosswalk.com/blogs/debbie-mcdaniel/a-prayer-to-keep-god-first-this-new-year-10-verses-of-hope.html
Prayer from Susie Hinkle (Prayer Team Lead)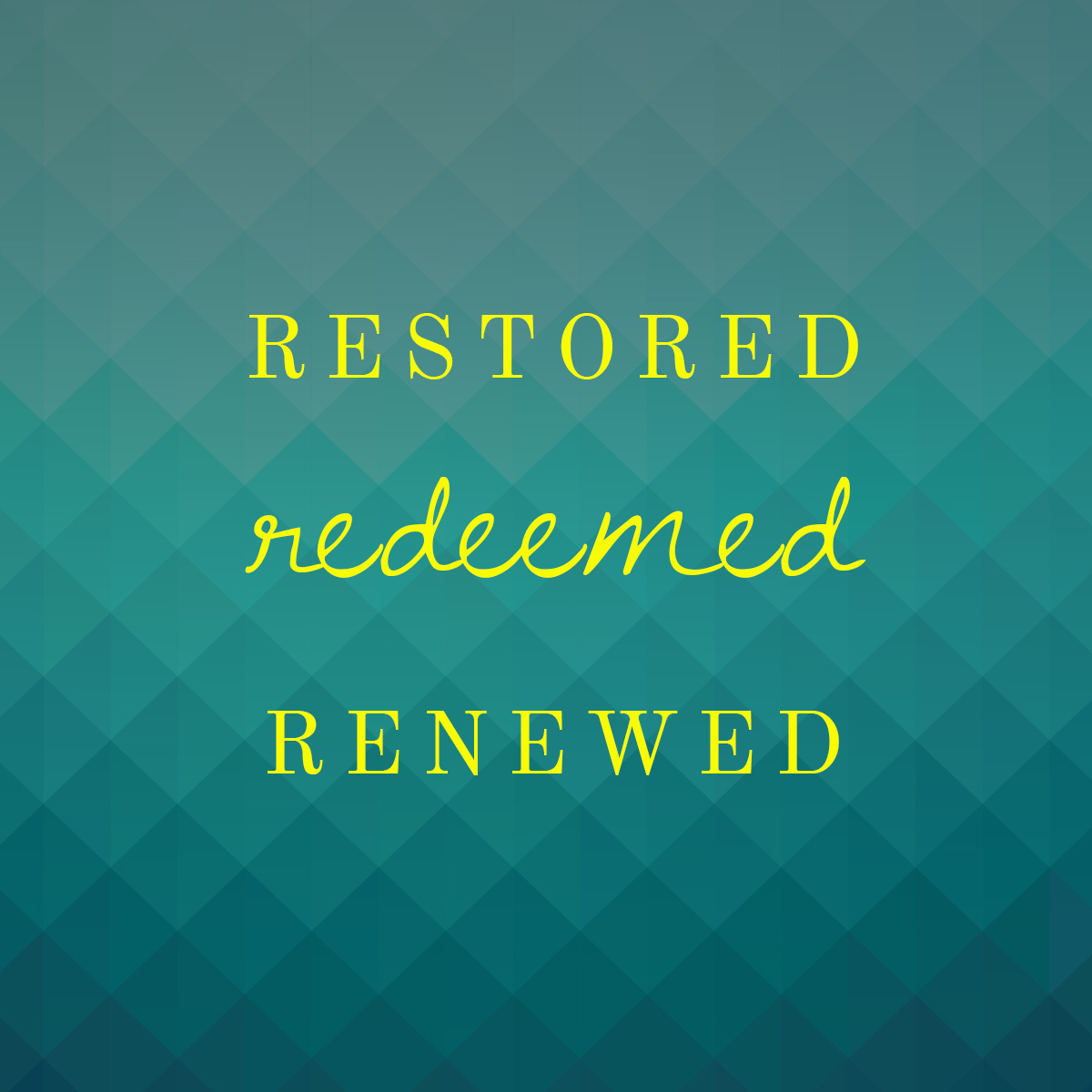 Dear Lord,
I'm thanking you for all of us going through 2020 and you were with us. For 2021 Lord I'm praying and asking for peace in the world, healing for those need it. Comforting those who have lost loved ones this year. Stop the virus.
And the most important I asked for, is that you my Holy Spirit will bring salvation for those who do not know you. I ask for 1,000,000,000 people to come to know and love you!! Thank you Jesus, I believe you will do it!!!
BELONG
A Prayer for Peace This Year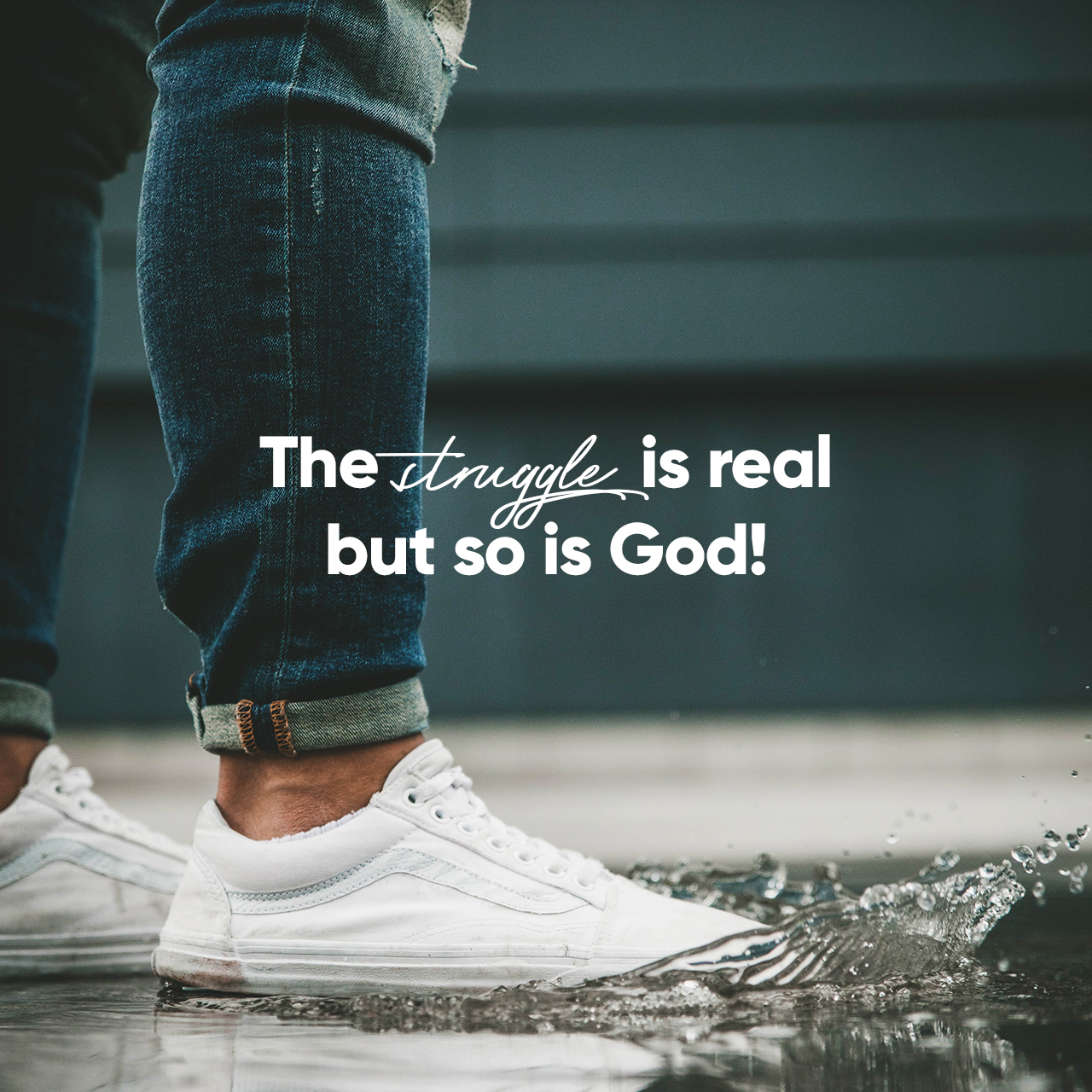 Father,
I know that you are all-powerful, that you are Sovereign, and that nothing is too difficult for you. Yet today, I still struggle with worry and fear, still carrying the same burdens leftover from yesterday. It's hard to shake it off even though I'm desperate to leave it fully in your hands. Please lift all the things that are weighing me down, right off shoulders and heavy heart, and give me the peace that only you can provide. I know that you care for whatever concerns me, and your ears are open to my prayers. I know that you understand my struggles, and you see right where I am, even on the days I feel that no one notices. Guard my heart and mind in you today, as I meditate on your words and truth.




A Prayer for Healing and Grace Ahead
God . . .
We confess our need for you today.
We need your healing and your grace.
We need hope restored.
We need to be reminded that you work on behalf of those you love, constantly, powerfully, completely.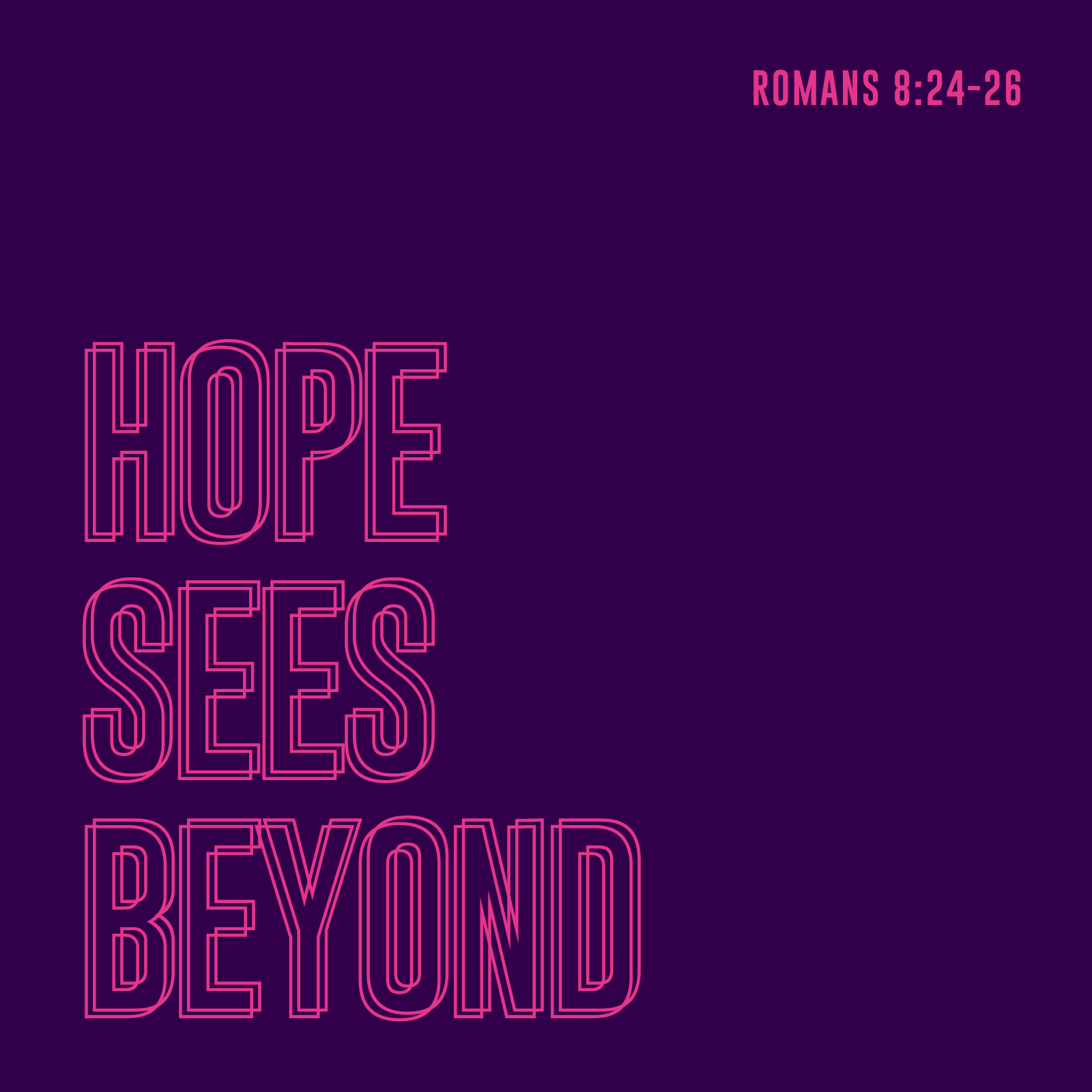 Forgive us for trying to fix our situations all on our own.
Forgive us for running all different directions and spinning our wheels to find help, when true help and healing must be found first in You.
Forgive us for forgetting how much we need you, above everyone and everything else.
We come to you and bring you the places we are hurting.
You see where no one else is able to fully see or understand.
You know the pain we've carried. The burdens. The cares.
You know where we need to be set free.
We ask for your healing and grace to cover every broken place. Every wound. Every heartache.
Thank you that you are Able to do far more than we could ever imagine.
Thank you for your Mighty Power that acts on behalf of your children.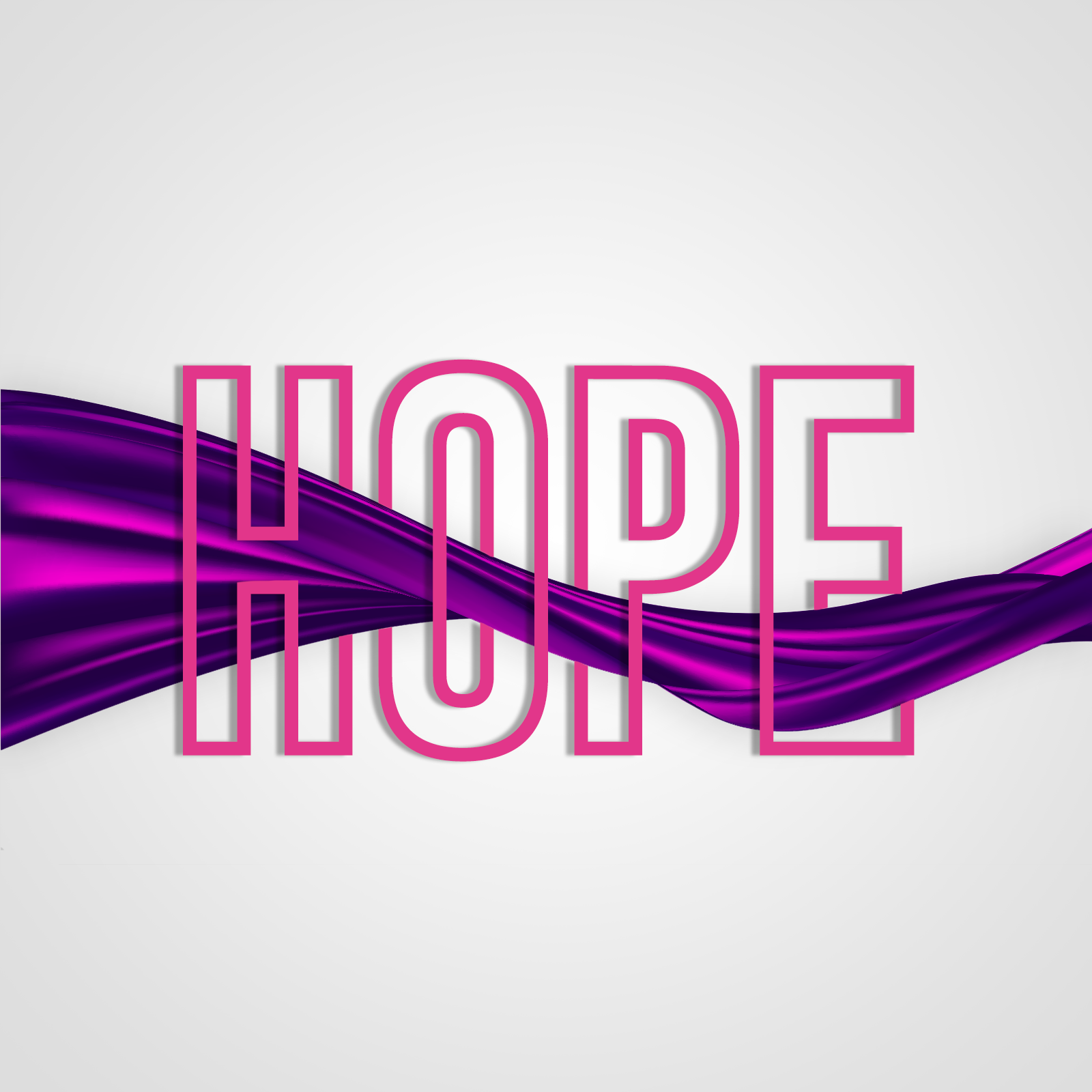 We reach out to you, and know that you are restoring and redeeming every place of difficulty, every battle, for your greater glory.
Thank you that you will never waste our pain and suffering.
We love you.
We need you today.
In Jesus Name, amen.
Wesley Covenant Prayer
At the beginning of the new year congregations of the Wesleyan/Methodist family renew their covenant with God using the traditional Covenant Service. You will find it in The United Methodist Book of Worship. A piece of this important part of our tradition is the Covenant Prayer.
John Wesley adapted this prayer from the Puritan tradition that was so important to his parents, Samuel and Suzannah, and life in the Epworth rectory. It informed his theology and preaching. He expected the people called "Methodists" to pray this prayer at the beginning of each new year as a way of remembering and renewing their baptismal covenant.
The prayer describes the life of a participant with Christ in his mission. It is a practical description of what Jesus was talking about when he said, "If any want to become my followers, let them deny themselves and take up their cross daily and follow me" (Luke 9:23). Baptism marks the beginning of life in Christ and his ecclesia, a people who "profess to pursue holiness of heart and life; universal love filling the heart and governing the life." The Covenant prayer helps us remember what this Jesus-way of life looks like and what loving God with all our heart, soul, and mind and loving our neighbor as ourself requires of us.
When we pray this prayer we remember that we are baptized. We renounce the spiritual forces of wickedness, reject the evil powers of this world, and repent of our sin. We accept the freedom and power God gives to resist evil, injustice, and oppression in whatever forms they present themselves. We confess Jesus Christ as our Savior, trust wholeheartedly in his grace, and promise to serve him as Lord, in union with the church. And we renew our promise to live as faithful members of Christ's church and serve as his representatives in the world.
The Covenant Prayer describes missional life devoted to following Jesus and serving as Christ's representative in the world he loves and is working to redeem. It tells us that being a Christian is more a way of life than a system of beliefs. The Covenant Prayer describes the Jesus way of self-giving and self-emptying love.
This way of living and loving is possible only in a community centered in the life and mission of the crucified and risen Jesus Christ. Wesley and the early Methodists annually prayed the Covenant Prayer presuming everyone was part of a class meeting or band that met weekly for accountability and support for living this prayer. And everyone had a discipleship coach in their class leader who encouraged and prayed for them.
Covenant Discipleship is a contemporary adaptation of the "method" of Methodism the Covenant Prayer presumes. The Covenant Renewal Service and Covenant Prayer are important and powerful Wesleyan/Methodist traditions. They remind us who and whose we are. This makes them a great way to begin each new year as Christ's representatives in the world that needs to know and see his love and justice.
https://www.umcdiscipleship.org/blog/the-wesley-covenant-prayer-and-the-baptismal-covenant
Prayer from Kathryn Geddie (Small Group Leader)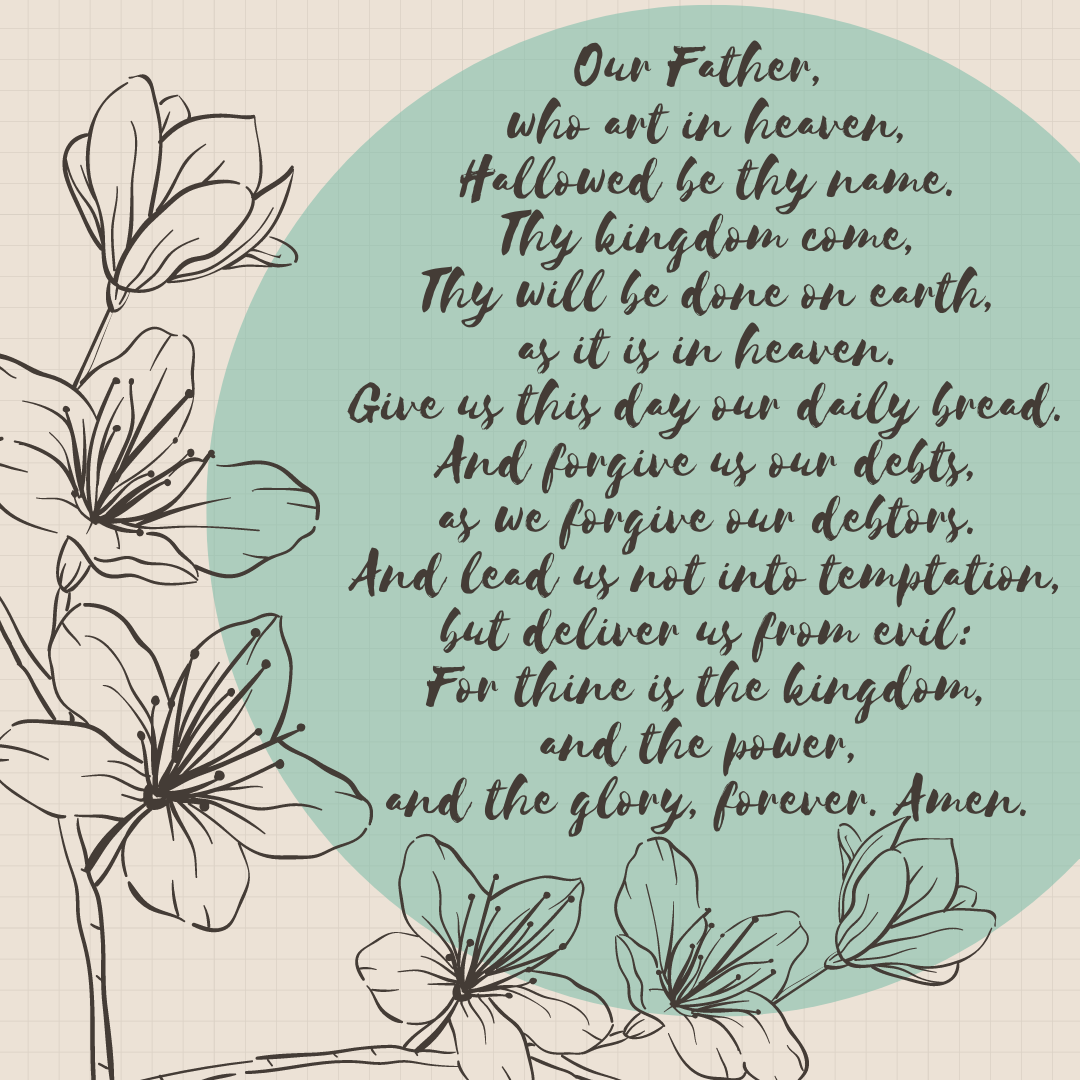 Lord Jesus,
Following your instruction on how to pray, we ask that Your will be done on earth as it is in heaven, specifically in our lives and hearts. Align our will to Yours so that we may desire what You desire.
BUILD
For God's Presence and Hope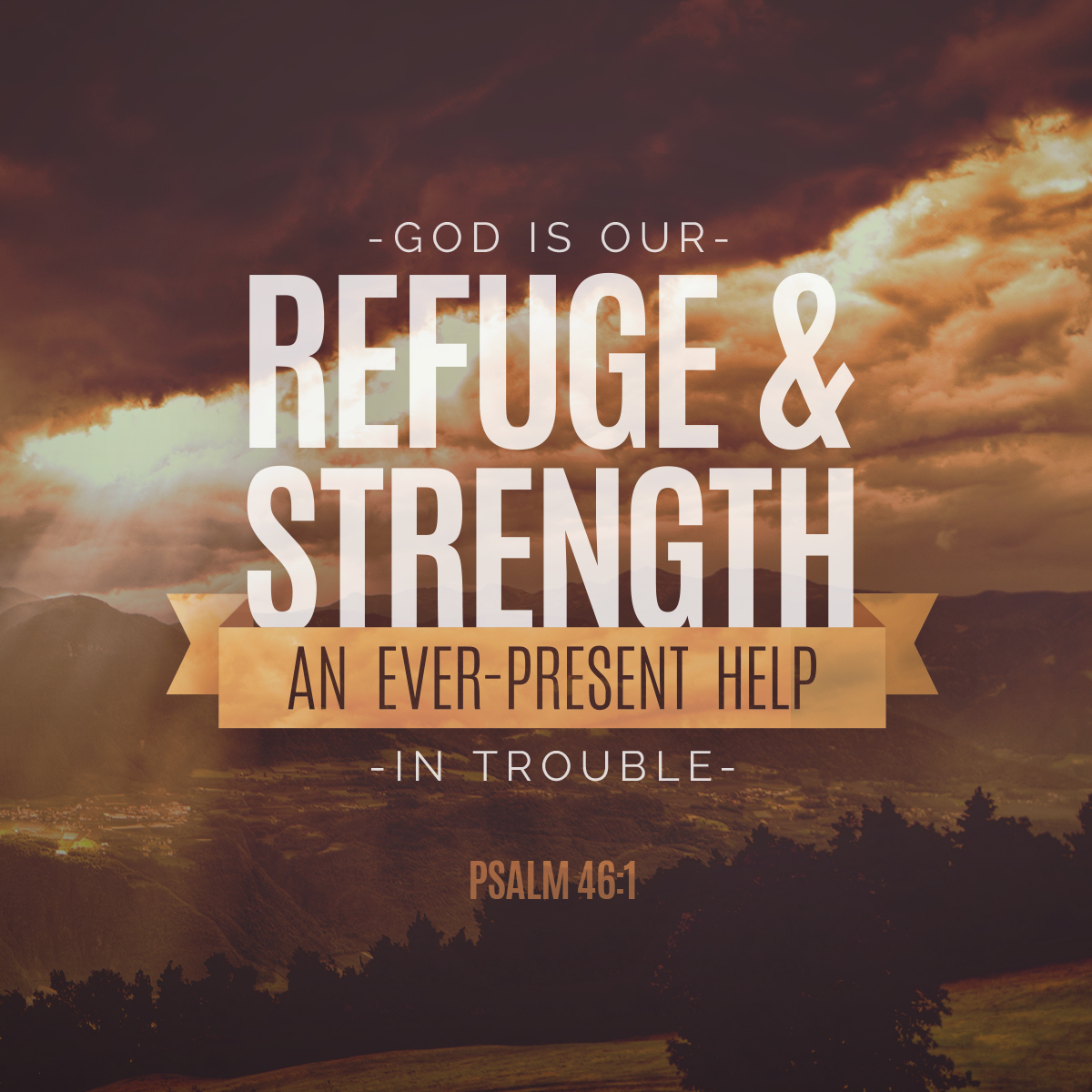 God,
Help us to remember that you will never leave us, that you're our Refuge and our Strength, an ever-present help in trouble. We know that the enemy wouldn't be fighting so hard against us, if we weren't making a difference for your Kingdom. He wouldn't be trying so hard to stop us, if he didn't think you had so much good still in store. Remind us that the battle belongs to you, and whatever we're up against can be taken down in one fail swoop by your Mighty Hand. Help us to trust you more, to never waste time spinning our wheels and wrestling or fighting in our strength. Please forgive us Lord for the times we've failed to lift our hands to you, for the days we've forgotten to come to you first. Fill us with the Power of your Holy Spirit this day. Fill us with your joy, fill us with your wisdom and discernment, fill us with constant reminders that Your Presence will go with us, and you will give us rest.
A Prayer for the New Year - God Make Me Uncomfortable - UMC Discipleship Ministries
https://www.umcdiscipleship.org/resources/a-prayer-for-the-new-year
To Choose A Spirit-Led Year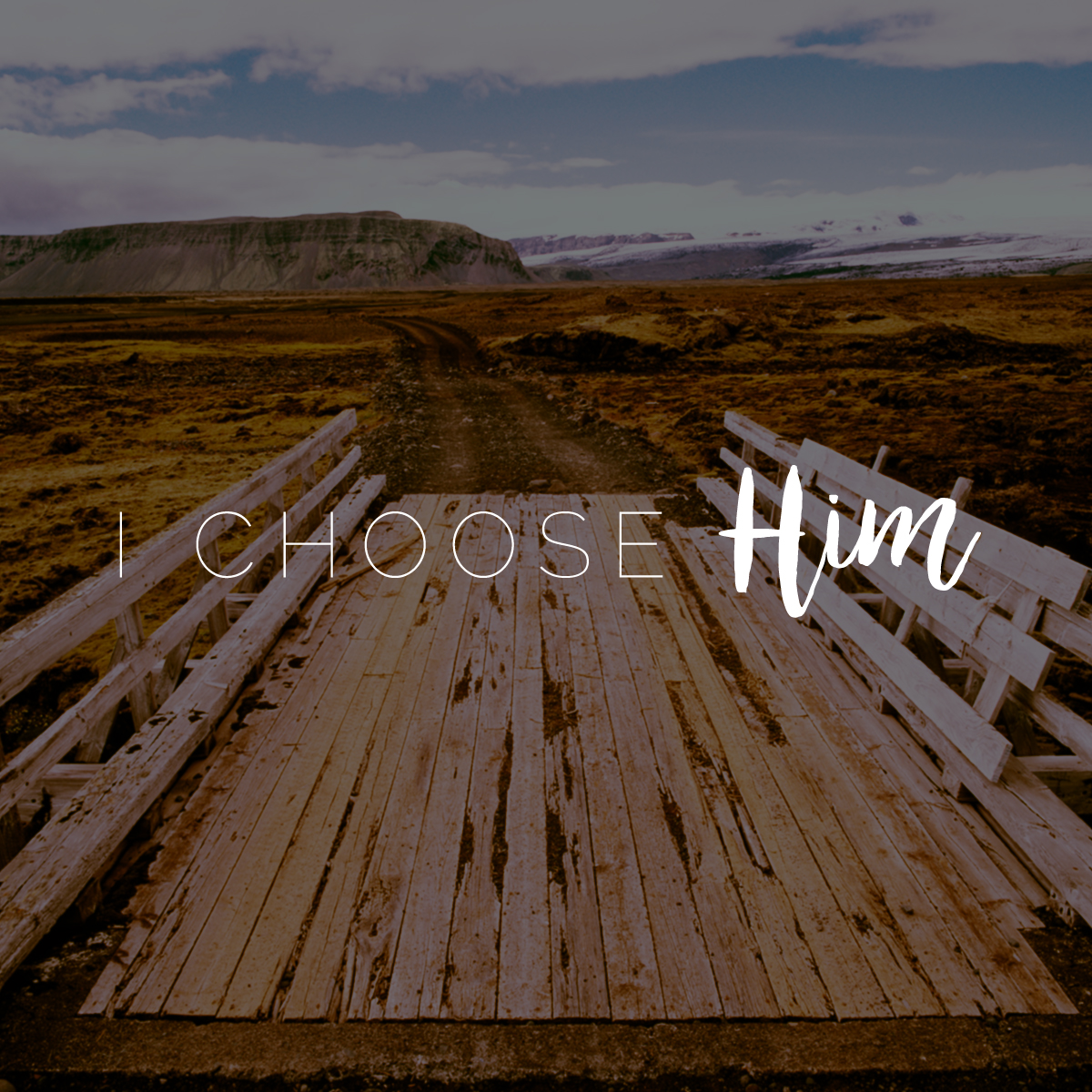 God,
I choose to find my joy and strength in you today.
I choose to walk in love.
I choose to set my eyes on you and off all the struggles and chaos of this world.
I choose your peace over worry.
I choose kindness over hurry.
I choose forgiveness over disunity and resentments.
I choose your Spirit-filled power over relying on my own strength and ability.
I know that my life is far from perfect, and the enemy would want nothing more than to take me straight down before I even get out the door.
But I believe in your truth, and I have Jesus in my life, and because of that, I have all that I need to live free and abundantly for this very day.
Lord, open my eyes to see the power in your Word. Open my ears to know what you are saying. Fill me with your Holy Spirit and draw me close into your Presence. Speak to me and show me your ways, oh Lord. Help me to know your voice above all else.
What will you Leave in 2020?
2020 was pretty bad for most of us. What do you plan to leave behind in 2020?
And what do you want to start up in 2021?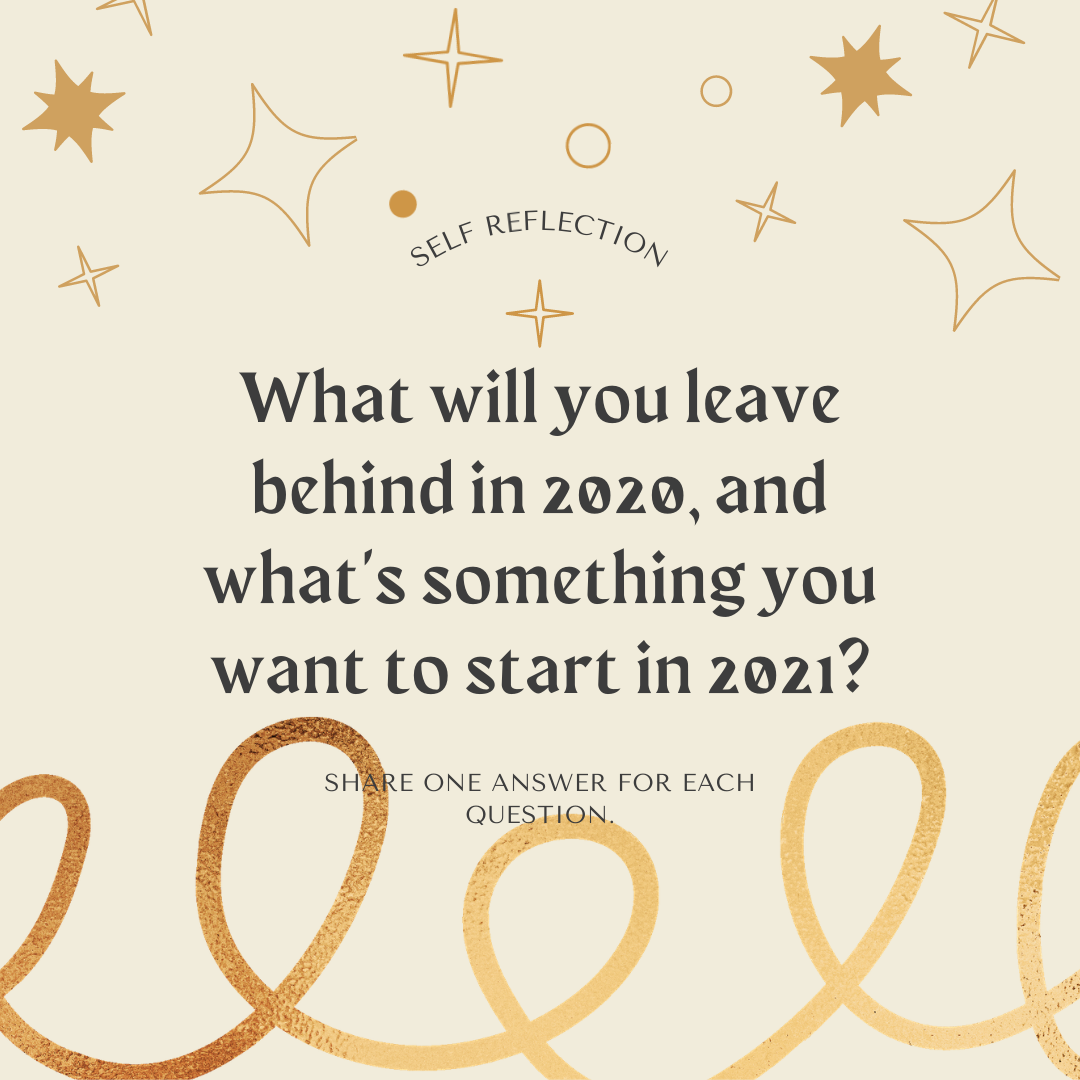 Packing Up My 2020
2020 wasn't actually ALL bad!!
What are some things that you will take away from this year?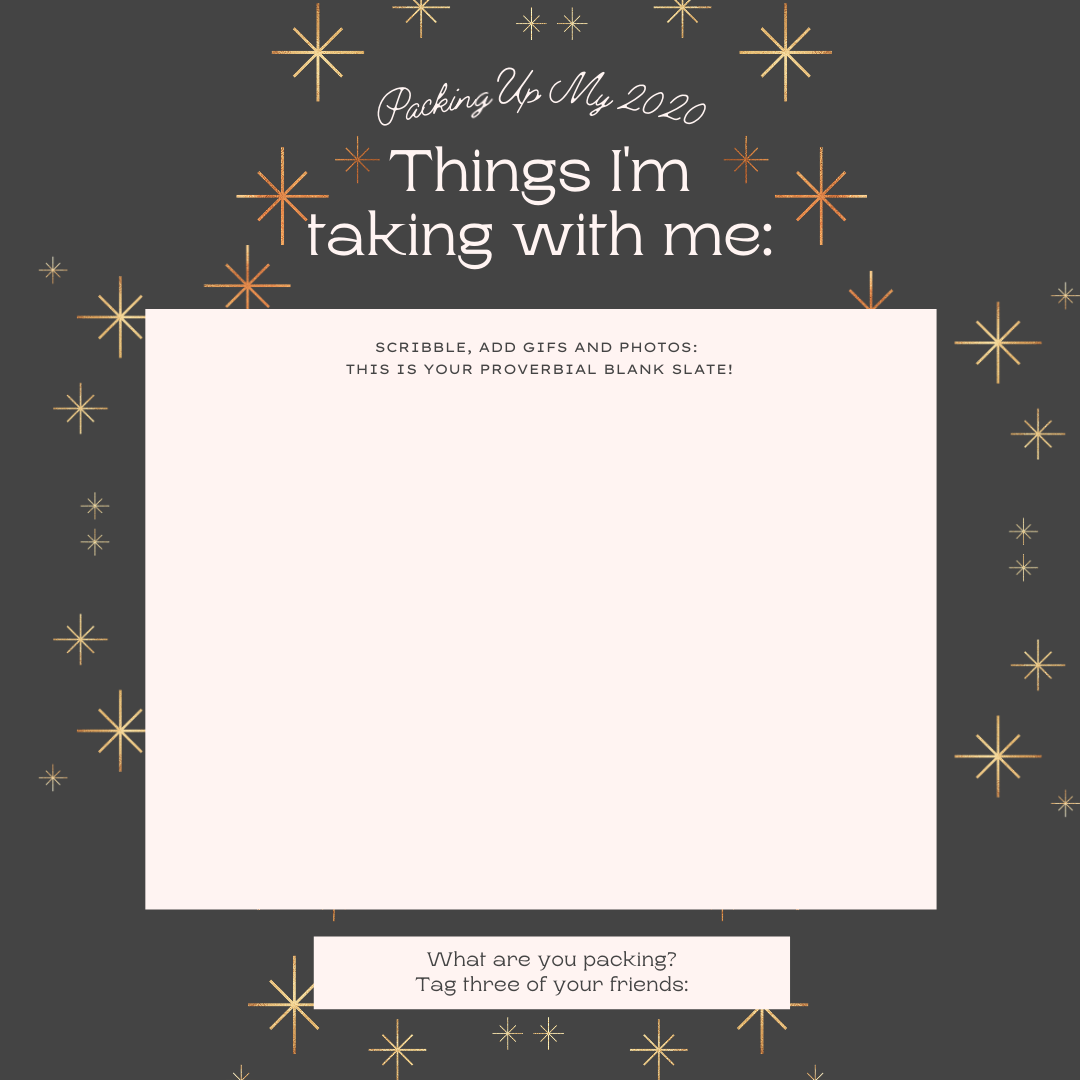 BLESS
YOUR 2020 IMPACT
Ever wonder if you are making a difference? Well wonder no more!
[LINK will be added after video airs]
The Work of Christmas Begins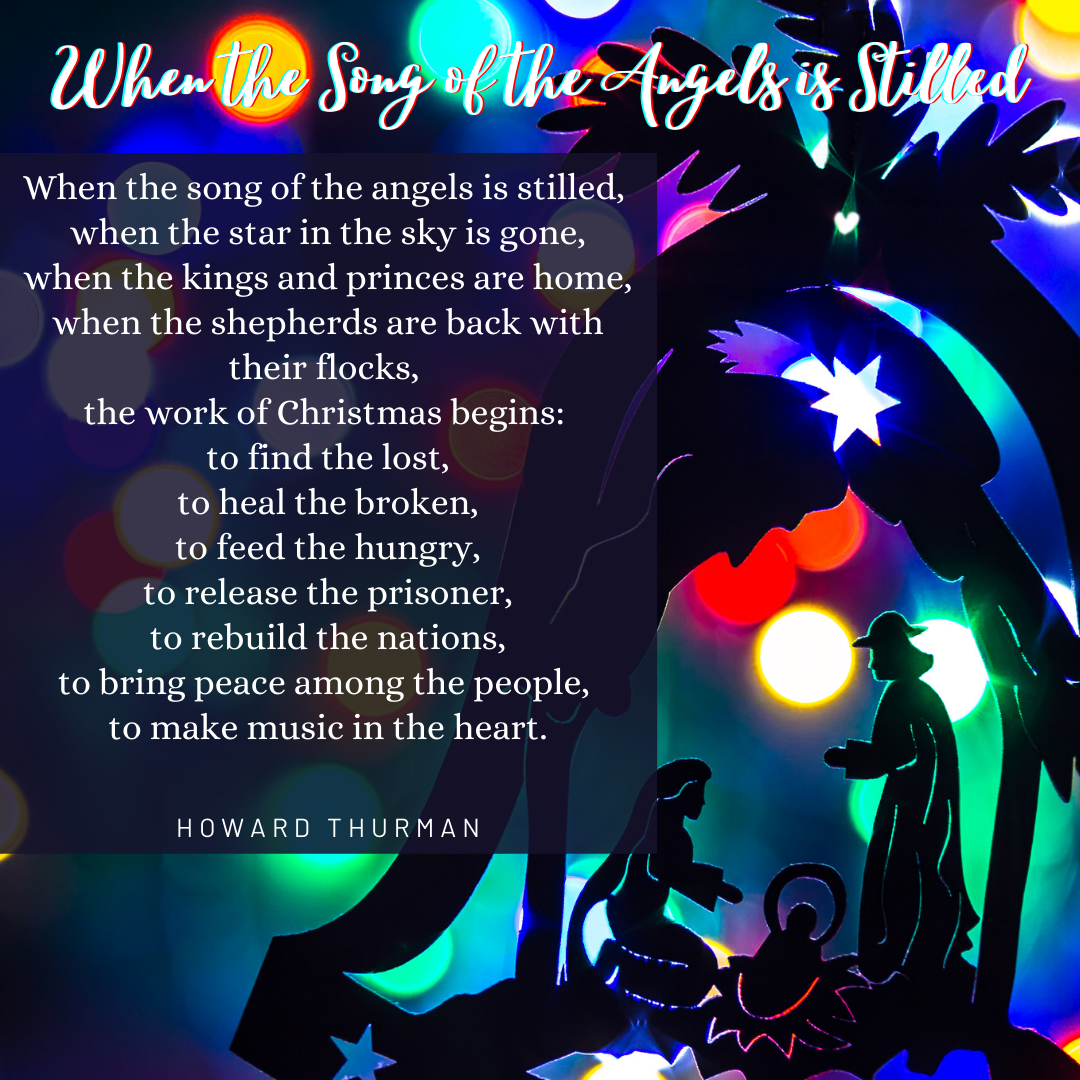 Howard Washington Thurman (November 18, 1899 – April 10, 1981) was an American author, philosopher, theologian, educator, and civil rights leader. As a prominent religious figure, he played a leading role in many social justice movements and organizations of the twentieth century. Thurman's theology of radical nonviolence influenced and shaped a generation of civil rights activists, and he was a key mentor to leaders within the civil rights movement, including Martin Luther King Jr.
Thurman served as dean of Rankin Chapel at Howard University from 1932 to 1944 and as dean of Marsh Chapel at Boston University from 1953 to 1965. In 1944, he co-founded, along with Alfred Fisk, the first major interracial, interdenominational church in the United States.
One of his famous poems was set to music. It also makes a great prayer.
https://www.youtube.com/watch?v=u4Qko_6CPtc
If you would like to know more about Howard Thurman, you can start here:
https://www.wikiwand.com/en/Howard_Thurman
A Prayer for Hope After A Hard Year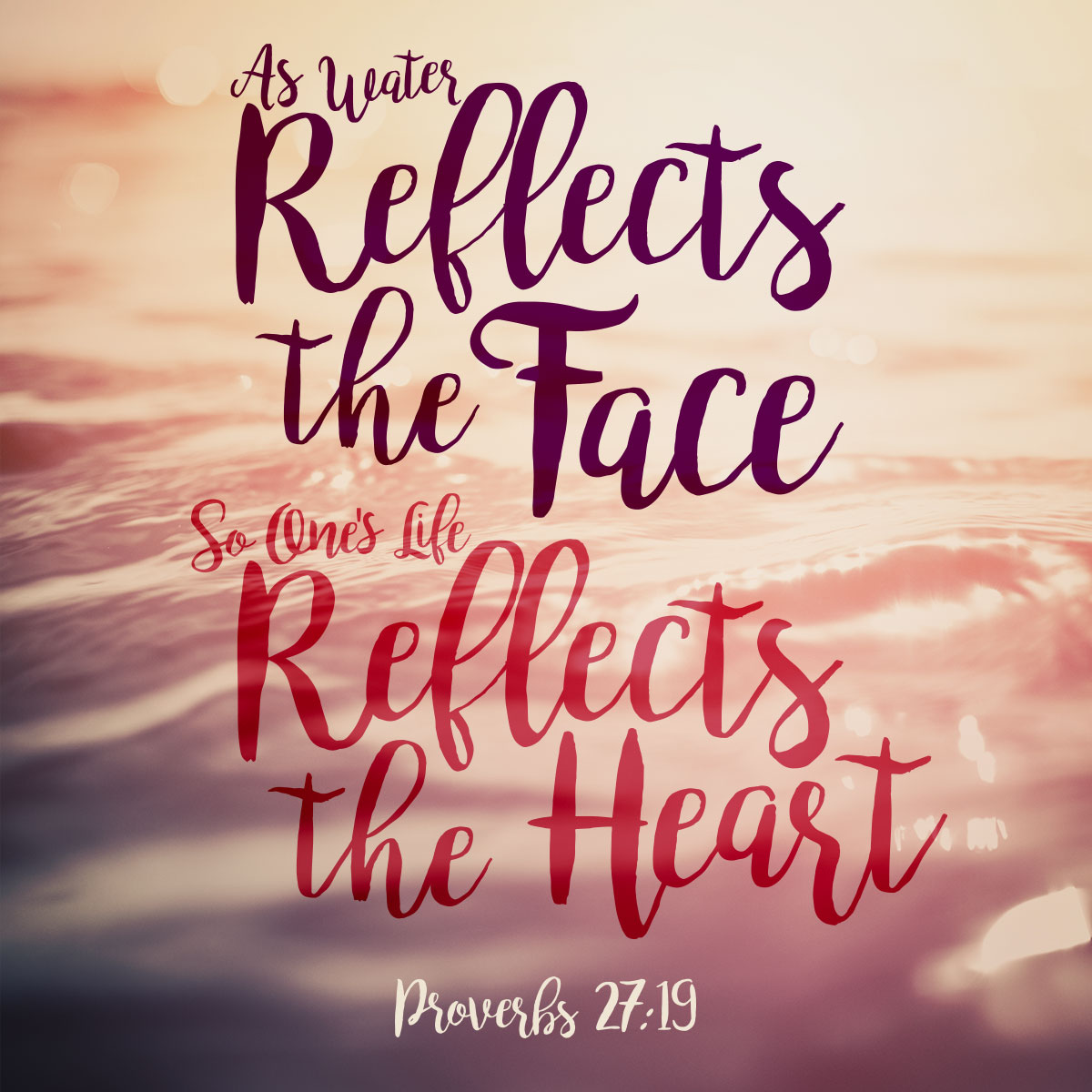 God,
Thank you for helping us to make it through this difficult year. Thank you that you've carried us through the uncertainty of deep waters, through the flames of trials, and through the pain of hard losses. We are constantly aware of how much we need you, your grace, your strength, your power working through even the toughest days.
Help us to keep our focus first on you this season. Please forgive us for giving too much time and attention to other things, for looking to other people before coming to you first. Help us to reflect again, on what Christmas is really all about. Thank you that you came to give new life, peace, hope, and joy. Thank you that your power is made perfect in our weakness.
Help us to remember that the gift of Christ, Immanuel, is our greatest treasure, not just at Christmas, but for the whole year through. Fill us with your joy and the peace of your Spirit. Direct our hearts and minds towards you. Thank you for your reminder that both in seasons of celebration and in seasons of brokenness, you're still with us. For you never leave us. Thank you for your daily powerful Presence in our lives, that we can be assured your heart is towards us, your eyes are over us, and your ears are open to our prayers. Thank you that you surround us with favor as with a shield, and we are safe in your care.
We choose to press in close to you today, and keep you first in our hearts and lives. Without you we would surely fail, but with you, there is great hope. Thank you for your healing power, thank you for bringing us into this new semester that will undoubtedly be filled with many challenges and opportunities. We look forward to all that You still have in store. In Jesus' name, Amen.
Gratitude Bingo
Every new year, every new season starts best with an attitude of gratitude!
New Resolutions
You just can't have a New Year's anything without resolutions. Let's look at resolutions differently this year. Pray over the priorities of your season now.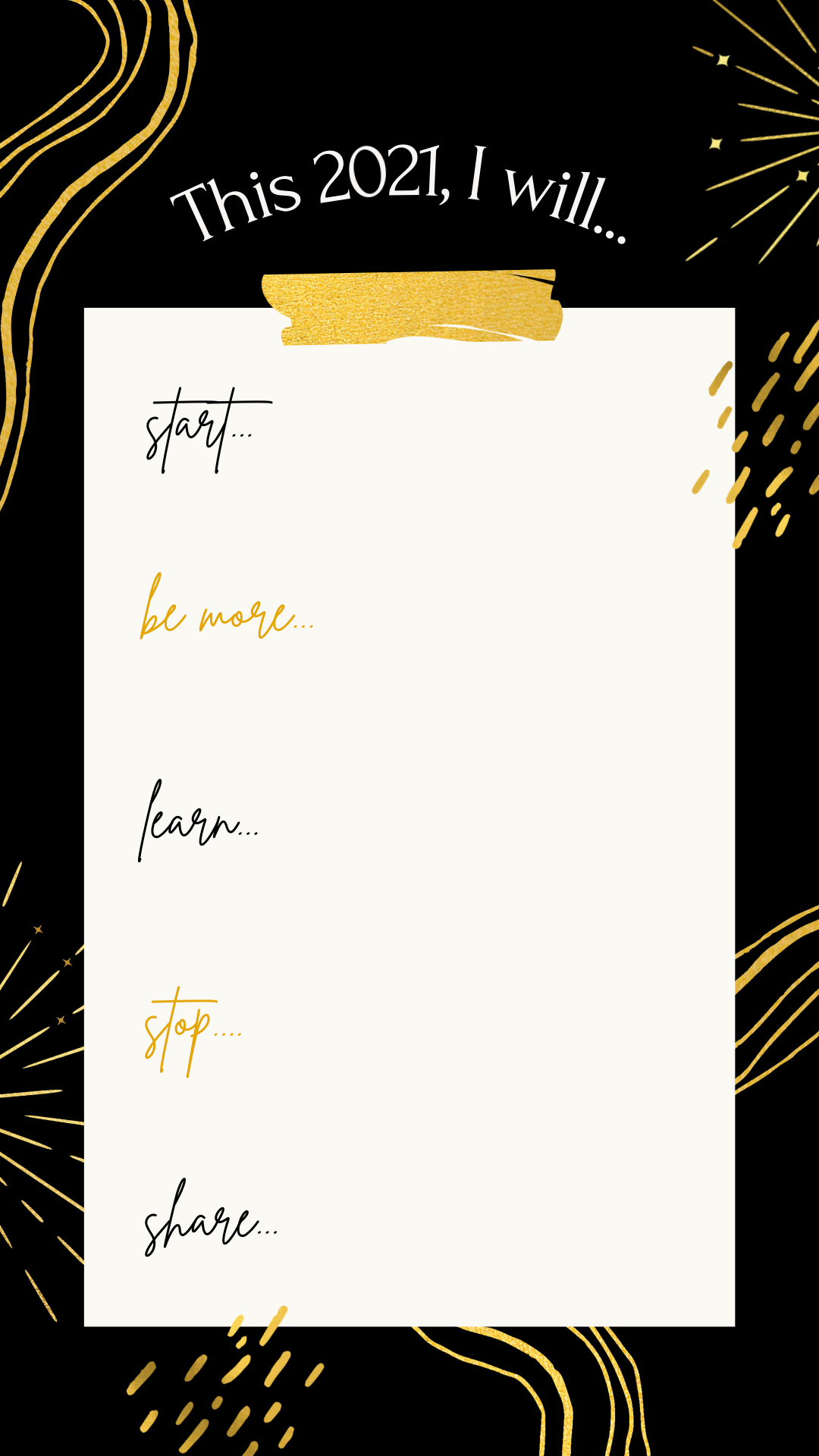 DO NOT OPEN UNTIL MIDNIGHT!
With 2020 vision, it's clear 2021 will be better than ever.
Welcome 2021! We now for the first time in our hindsight is ACTUALLY 20/20.
I think we need Stewart with the drum and cymbals on that one!
Every moment is a fresh beginning
Did you know that you don't have to wait for a new year, or a new month, a new week, or even a new day to make a fresh start?
Each and every moment you have a chance at a fresh beginning. Take it!! What will you start now?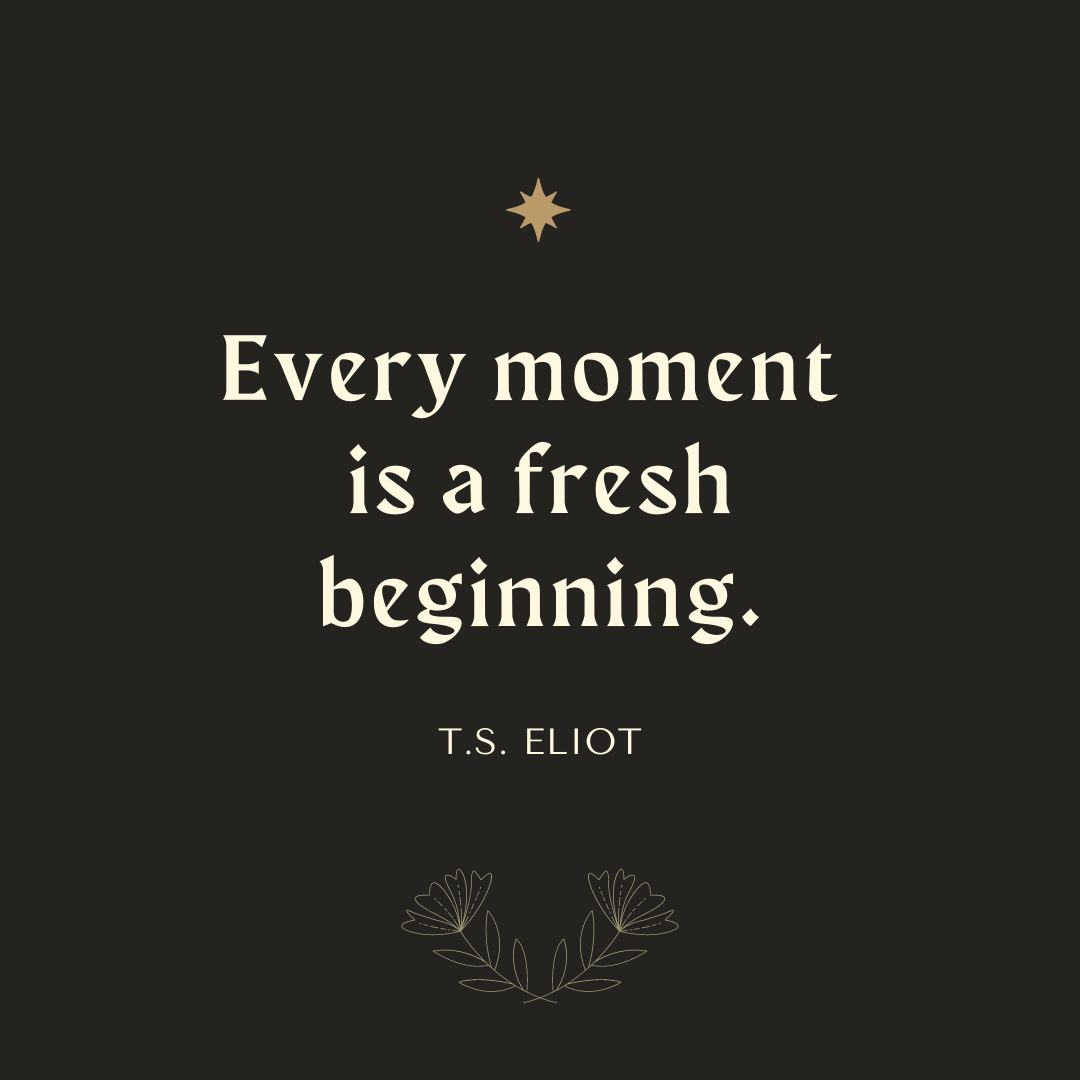 A Prayer to Keep God First This New Year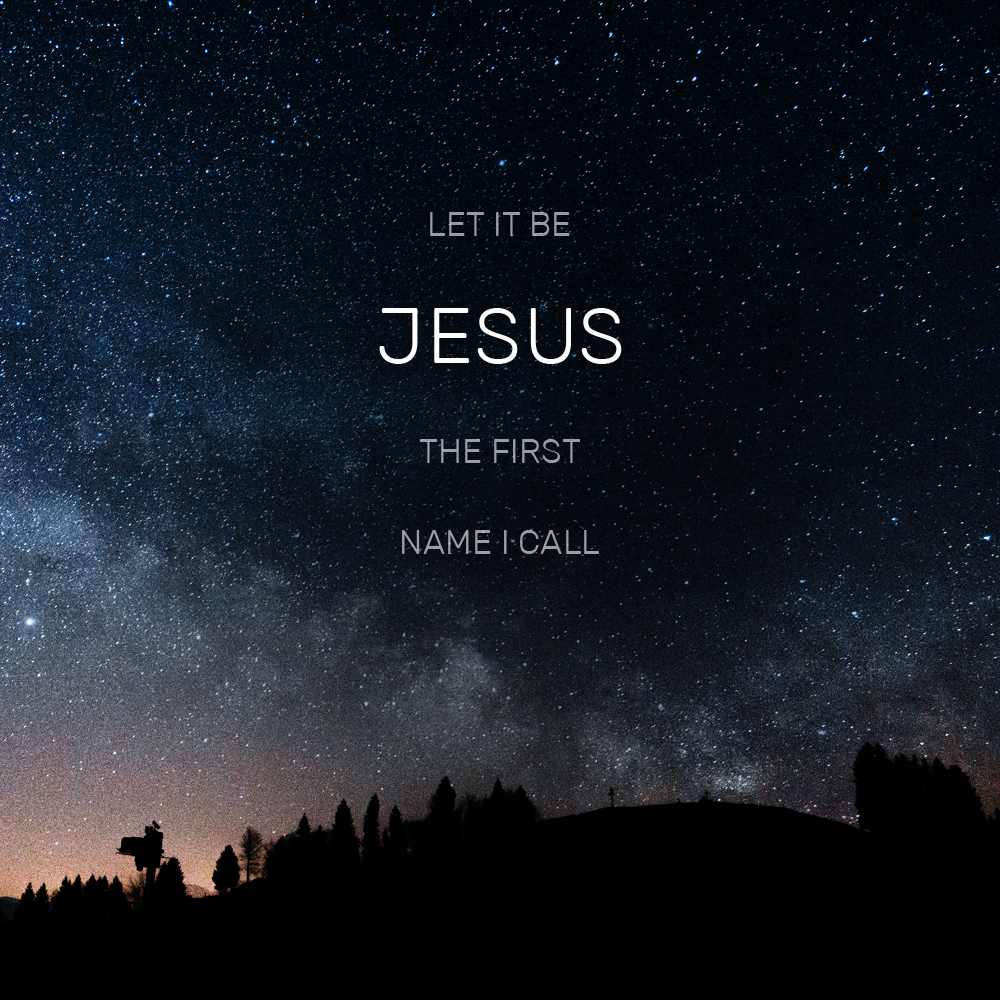 Dear God,
Thank you that you make all things new. Thank you for all that you've allowed into our lives this past year, the good along with the hard things, which have reminded us how much we need you and rely on your presence filling us every single day.
We pray for your Spirit to lead us each step of this New Year. We ask that you will guide our decisions and turn our hearts to deeply desire you above all else. We ask that you will open doors needing to be opened and close the ones needing to be shut tight. We ask that you would help us release our grip on the things to which you've said "no," "not yet," or "wait." We ask for help to pursue you first, above every dream and desire you've put within our hearts.
We ask for your wisdom, for your strength and power to be constantly present within us. We pray you would make us strong and courageous for the road ahead. Give us ability beyond what we feel able, let your gifts flow freely through us, so that you would be honored by our lives, and others would be drawn to you. We pray that you'd keep us far from the snares and traps of temptations. That you would whisper in our ear when we need to run, and whisper in our heart when we need to stand our ground.
We pray for your protection over our families and friends. We ask for your hand to cover us and keep us distanced from the evil intent of the enemy; that you would be a barrier to surround us, that we'd be safe in your hands. We pray that you would give us discernment and insight beyond our years, to understand your will, hear your voice, and know your ways. We ask that you would keep our footsteps firm, on solid ground, helping us to be consistent and faithful. Give us supernatural endurance to stay the course, not swerving to the right or to the left, or being too easily distracted by other things that would seek to call us away from a close walk with you.
Forgive us for the times we have worked so hard to be self-sufficient, forgetting our need for you, living independent of your spirit. Forgive us for letting fear and worry control our minds, and for allowing pride and selfishness wreak havoc over our lives. Forgive us for not following your ways and for living distant from your presence. We confess our need for you…fresh…new…again. We ask that you make all things new, in our hearts, in our minds, in our lives, for this coming year. We pray for your refreshing over us.
Keep your words of truth planted firm within us, help us to keep focused on what is pure and right, give us the power to be obedient to your word. And when the enemy reminds us where we have been, hissing his lies and attacks our way, we trust that your voice speaks louder and stronger, as you remind us we are safe with you and your purposes and plans will not fail. We ask that you will be our defense and rear guard, keeping our way clear, removing the obstacles, and covering the pitfalls. Lord, lead us on your level ground.
We ask that you would provide for our needs, we ask for your grace and favor. We pray for your blessings to cover us, we pray that you would help us to prosper and make every plan that you have birthed in our heart to succeed. We pray that others would take notice of your goodness and could not help but to say, "These are the ones that the Lord has blessed."
Help us to be known as great givers, help us to be generous and kind, help us to look to the needs of others and not be consumed by only our own. May we be lovers of truth, may the fruits of your spirit be evident in our lives - your love, joy, peace, patience, kindness, goodness, faithfulness, gentleness, and self-control.
Shine your light in us, through us, over us. May we make a difference in this world, for your glory and purposes. Set you way before us. May all your plans succeed. We may reflect your peace and hope to a world that so desperately needs your presence and healing. To you be glory and honor, in this New Year, and forever. In Jesus' name, Amen.
https://www.youtube.com/watch?v=RbWQV3OiRqA
Just Be Held
Tune in for a live message from DeAnna at 12:35am.
Click here to watch live:https://st-john-umc.freeonlinechurch.com/live