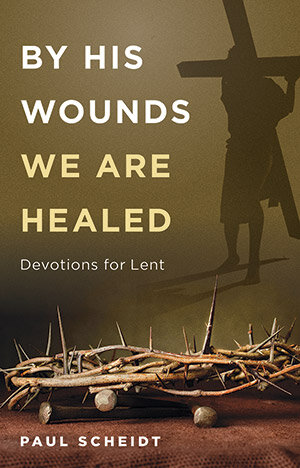 The innocent Son of God had no sins of his own for which he deserved to die, yet his enemies falsely accused him of violating every commandment of God. In these daily devotions for Lent by Paul Scheidt, we will see that it was our sin, our disobedience that Jesus bore in his body on the cross. The Lord laid on him "the iniquity of us all." Jesus suffered the penalty of death in our place, and "by his wounds we are healed."
We have copies for everyone in the connector lobby. If you didn't pick yours up at Sunday worship, you pick up at the following times:
at the Ash Wednesday service March 2 @ 6:30pm
any Wednesday evening between 6-6:30pm
Tuesday, March 1 or Wednesday, March 2 between 10am-2pm - DeAnna will be in the office, just stop by and ring the bell!
Email DeAnna at dprather@stjohnumc.org if you need one mailed to you or a friend.
We will also be filming daily readings for our social media. Please sign up for a spot HERE. You can choose a title that you would like to read. We will provide opportunites to film on Sunday afternoons right after church, on Sunday evenings between 5-6pm, or schedule a time with DeAnna on Tuesday or Wednesday. The date you sign up for the date that your video will premiere on social media; you will need to be available to film at least by the day before your "premiere date".
You can text LENT DEVO to 423.481.8805 to get daily video devotionals by text messages.