This year we will observe Maundy Thursday with reading the scripture together and partaking of Holy Communion.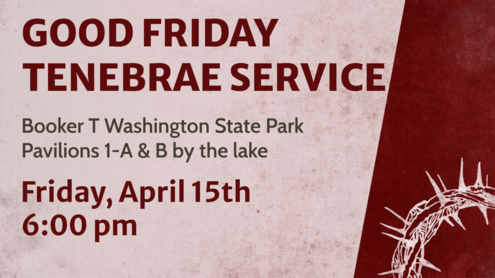 St John will join our Hwy 58 Kingdom Community churches - Washington Hills UMC, Stanley UMC, Harrison UMC, & Savannah UMC at the beautiful lakeside pavilions at Booker T Washington State Park. Together we experience the 7 last words of Christ.


We made the change last year because of COVID to move outside, but we loved it so much, we are doing it again. So again this year you have to make a choice . . . to worship with us virtually or join us at Booker T Washington Park. Experience this traditional service with our friends from all 5 Hwy 58 UM Churches in the midst of God's creation by Chickamauga Lake.
We will be at Booker T Washington State Park Pavilion 1A & B. Bring your lawn chairs, picnic blankets, whatever seating makes you comfortable. There is a playground in view for the kiddos. Come early & have a picnic dinner before the service. The possibilities are endless!
Our worship service will begin at 6pm, but you will want to arrive a little early to navigate parking and set up your worship spot. We do have some benches, but you might be more comfortable in your own lawn chair.
We have the pavilions all day long, so families are welcome to pack a picnic, spend the afternoon at the park. Right next to our pavilions are 2 playgrounds, the lake shore, lots of grassy areas, a hiking trailhead, and a basketball court. Nearby are fishing piers and another hiking trail.
We want to make sure that everyone is able to attend no more their physical abilities. We will have a few individuals with good vans or SUV's that easy to get in and out of to act as shuttle drivers from the parking lot to the pavilion for those in attendance with limited mobility. If you are planning to be in attendance and will need to use the shuttle, you will just let the parking lot know when you arrive, then park & turn your hazard lights on and a shuttle driver will come to you. If you would like to partner with us and be one of these shuttle drivers, please text VAN to 423-481-8805.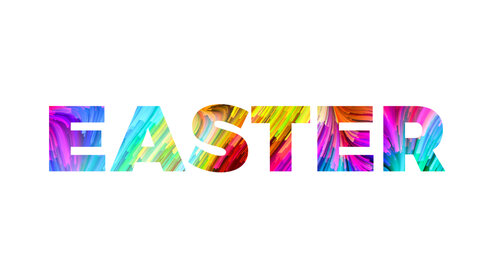 HE IS RISEN!!
Celebrate our Risen Savior on Easter Sunday at 10:30am on April 17. Invite a friend to join you on Easter Sunday. If you are joining us on Easter, we will would like to now so we can plan ahead . We are even going to give away some surprises to some random folks that RSVP so please text EASTER to 423-481-8805 whether you are joining in person or virtually on Easter!