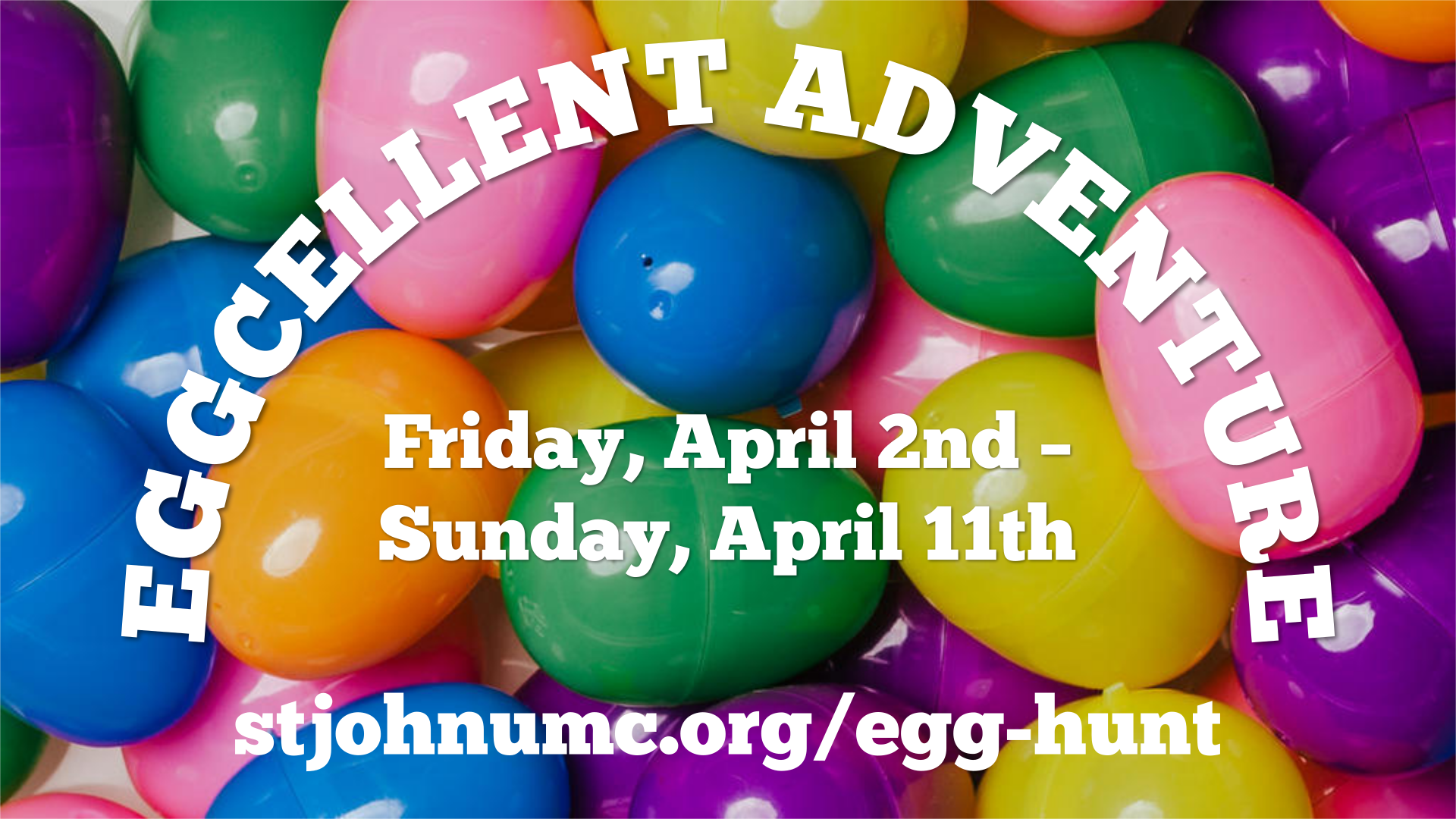 Friday,
12:00 PM - 12:00 PM
About
We have partnered with Bothell United Methodist Church (Bothell, WA) and Cathedral of the Rockies (Boise, ID) to bring you the EGGCELLENT ADVENTURE, a community QR-code Easter Egg Hunt in our own neighborhood that combines the fun of hunting for eggs and the joy of celebrating Easter while still practicing physical distancing. Our hunt will occur between April 2-11.


Find all 12 eggs (in any order) and complete each task to collect a "secret letter". You can complete the hunt all in one day, or find an egg or 2 each day - whatever works for your family. Once you have all the letters, unscramble the 12 "secret letters" to reveal the special message and submit it for fun prizes!!


Note to grown ups: This scavenger hunt is designed to be a safe and fun activity for all families. Feel free to modify the activities to fit your group's abilities or to skip any activities that feel uncomfortable with or don't work for you. You could even invite another family from your "social bubble" to join in the fun with you!


You will start your hunt here: stjohnumc.org/egg-hunt