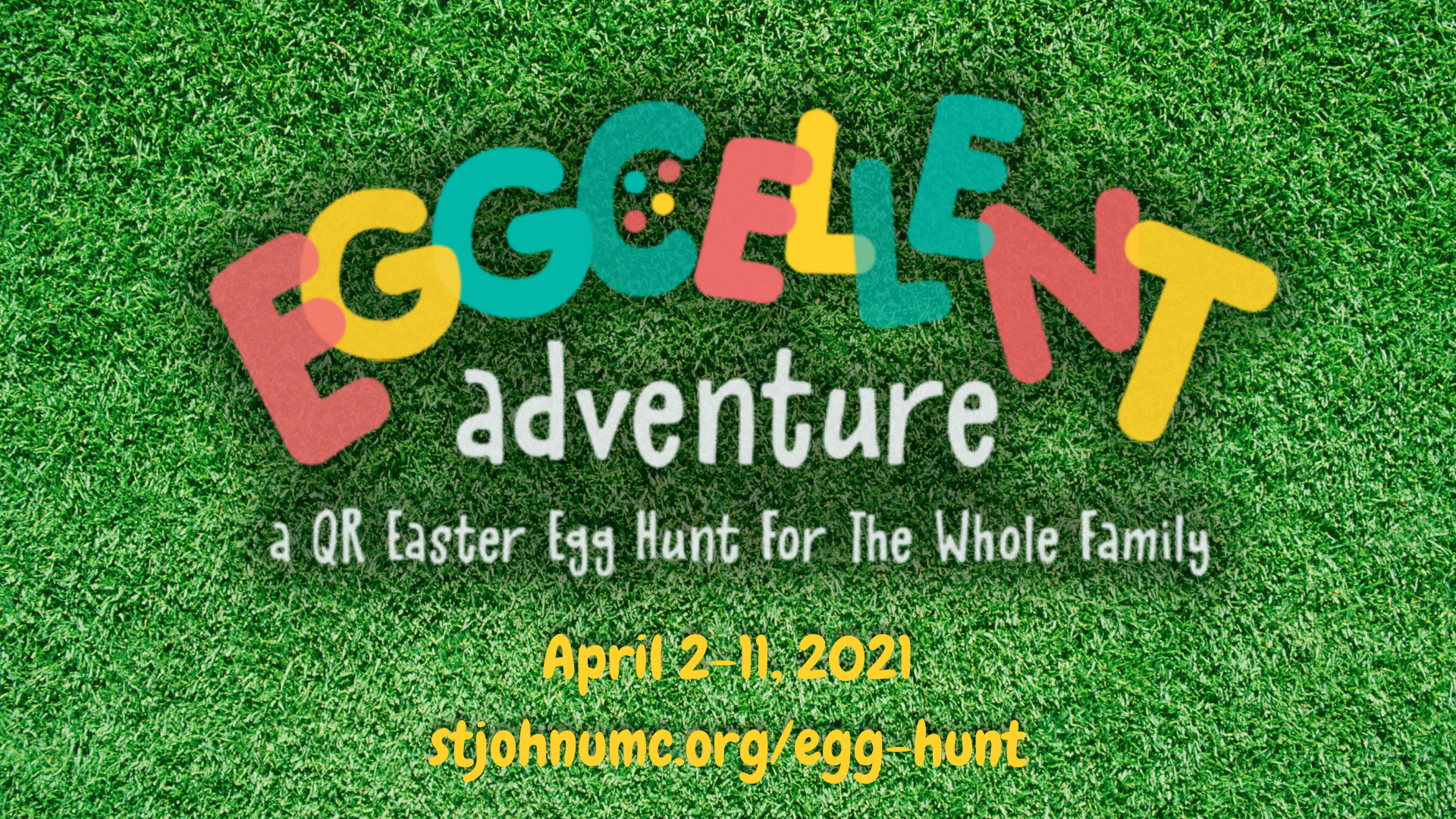 We have partnered with Bothell United Methodist Church (Bothell, WA) and Cathedral of the Rockies(Boise, ID) to bring you the EGGCELLENT ADVENTURE, a community QR-code Easter Egg Hunt in our own neighborhood that combines the fun of hunting for eggs and the joy of celebrating Easter while still practicing physical distancing.
Our hunt will occur between April 2-11.
Find all 12 eggs (in any order) and complete each task to collect a "secret letter". You can complete the hunt all in one day, or find an egg or 2 each day - whatever works for your family. Once you have all the letters, unscramble the 12 "secret letters" to reveal the special message and submit it for fun prizes!!
How it works
Each egg will have a special QR code on it. Use your smartphone to scan each egg's QR code (the URL will also be listed next to the QR code). It will lead to a unique web page with:
A fun and easy challenge or activity for both kids and adults to enjoy, while you laugh, sing and share together along the way.
A local business highlight because we love to partner with the community and we hope you will discover more about these wonderful locally owned businesses!
A secret letter to collect! Be sure to keep track with them because at the end you will unscramble the letters to make a phrase to be entered to win awesome PRIZES!
Find all 12 eggs, finish the challenges, unscramble the secret letters, and submit your answer to our online form by April 11, and be entered to win prizes from local businesses!
Kids, teens, and adults will have a great time getting out into the fresh air to hunt, hop and play with this new and interactive QR Easter Egg Hunt! Go hunting anytime between April 2 - April 11!
Grab your smartphone and your walking shoes & wheels to come hunt for eggs this Easter!
Questions? Contact Stewart at stewart@stjohnumc.org
Note to grown ups: This scavenger hunt is designed to be a safe and fun activity for all families. Feel free to modify the activities to fit your group's abilities or to skip any activities that feel uncomfortable with or don't work for you. You could even invite another family from your "social bubble" to join in the fun with you!